Ennov Dossier
Submission Management Software
Manage and publish your composite documents faster
Stay on top of all Submission formats
Ensure compliant publications
Completely web based
Cloud or on premise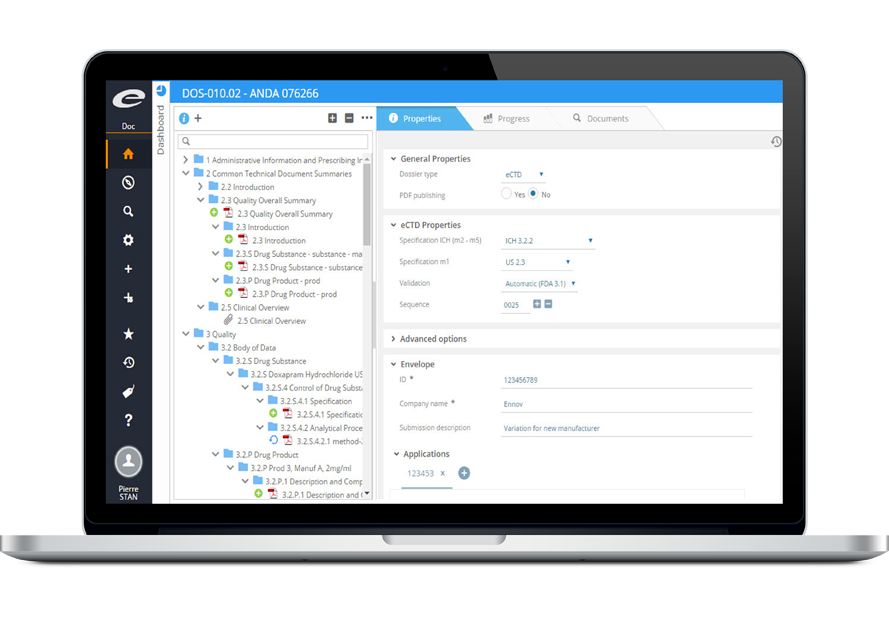 The Submission challenge
The submission of a Marketing Authorization Application (MAA) to the supervising authorities is compulsory for placing a medicinal product on the market. Specifically eCTD, required in both Europe and the US, is complex and needs software to make the process simpler, yet still ensure eCTD-compliant publications.
Ennov Dossier allows you to manage and publish submissions in the most important formats including:
CTD (Common Technical Document) for paper publications
eCTD and NeeS (Non eCTD electronic submission) for electronic publications
vNeeS for the veterinary sector
eCopy for medical devices
A technical platform, Ennov Dossier, meets the most demanding requirements for composite files, and is easy to use by users.
Benefits of Ennov Dossier
Support for CTD, eCTD, Nees, VNees,and eCopy
Up-to-date versions and submissions
Reduction of Errors in submissions, avoiding technical refusals by the autorities
Fully-Customizable by industry experts without programming
Compliant with FDA, EMA, Canada Health, and 21 CFR Part 11
Comprehensive technological platform
Most Efficient
First of its kind, Ennov8's new Ennov Dossier Submission and Publication interface is completely web based.
Ennov Dossier is natively integrated with Ennov Doc, our EDMS, thus enabling seamless submissions from document writing to dossier submission.
Manage submissions in multiple formats (eCTD, NeeS, vNeeS, eCOPY…). Ennov Dossier is always up to date with the latest version of these standards.
Better productivity with EDMS
Ennov Dossier, with Ennov Doc, our EDMS, manages submissions as documents while allowing for quick implementation and natively brings many possibilities to your documents and submissions.
Eliminate errors by managing versions, and keep only the most updated version of documents. Allow check-in and check-outs of documents to help collaborate with your teams. Archive and store documents to use for submissions.
You can even create life cycles and automate notifications to relevant recipients.
Easy Publication and Compliance
Quickly and efficiently publish your submissions in eCTD, NeeS, VNeeS, and eCopy.
Manage your eCTD sequences and view your publications in draft mode. An internal validator checks the conformity of your publication with the standards that you have chosen, before or after publication.
Ennov Dossier is compliant and meets the requirements of the FDA, the EMA, Health Canada, particularly the 21 CFR Part 11 (optional) requirements.
Customers Love
Reduction of errors: in submissions, avoiding technical refusals by the authorities
Rapid establishment of submissions: even in countries other than origin
Reduced paper costs, including both circulation and storage
Diminishing the workload for the IT department, requires no installation on user's PCs
Core-capabilities
Integrated with EDMS
Supports all common submission formats
Manage life cycles, especially in eCTD
View publications in draft mode
Integrated validator
Manage storage and archiving
Manage eCTD sequences
Intuitive search engine
Validates hyperlinks
Scalable software
Web based interface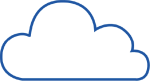 Cloud-based or On Site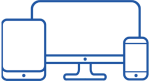 Multi-Platform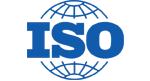 Compliant
Ennov Dossier in our content management solution.
Ennov Doc
Regulatory document management, DIA EDM reference model
Ennov Dossier
eCTD, NeeS, vNeeS, CTD submission dossier management
Ennov IDMP
IDMP compliant product catalog
Ennov RIM
Comprehensive regulatory information management solution
Why Choose Ennov ?
Hundreds of corporate customers trust Ennov Dossier
15 Years of experience in EDMS

150+ life science customers, many more in other industries

Modern architecture and interface

Application server for scalability
Entirely web based interface

You matter to us

98.5% of projects delivered on time and within budgets
High and improving customer satisfaction
We respect your freedom of choice
Available as cloud or on premise.

You can switch between options at any time.

We make you autonomous

Configuration requires no IT skills
Integration through REST API

Improved security and optimized performance.

If cloud based we offer single-tenancy to minimize version upgrade risks and validation upgrades.
Data is hosted locally for total flexibility
Structuring AND intuitive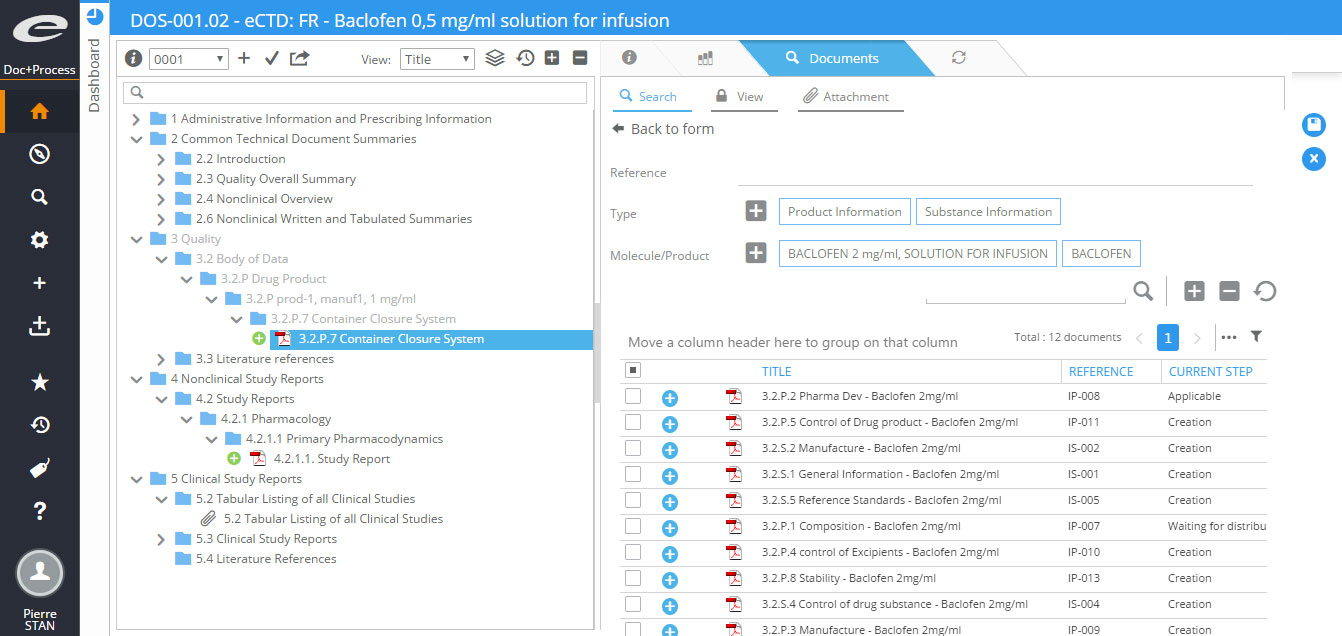 Select…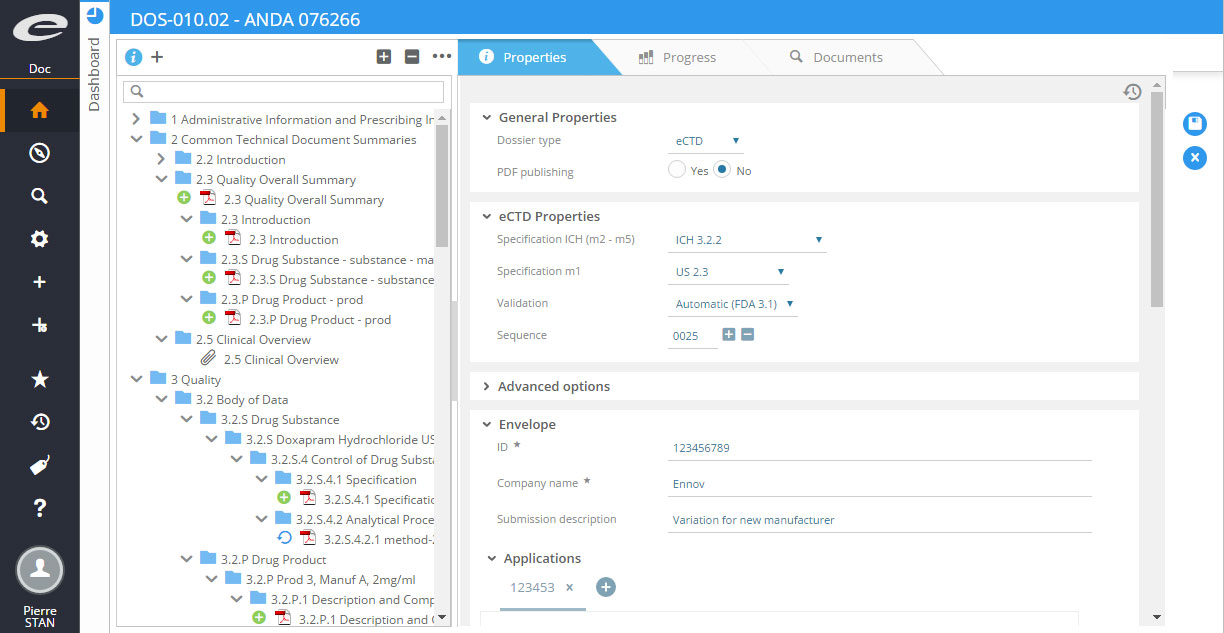 … eCTD properties …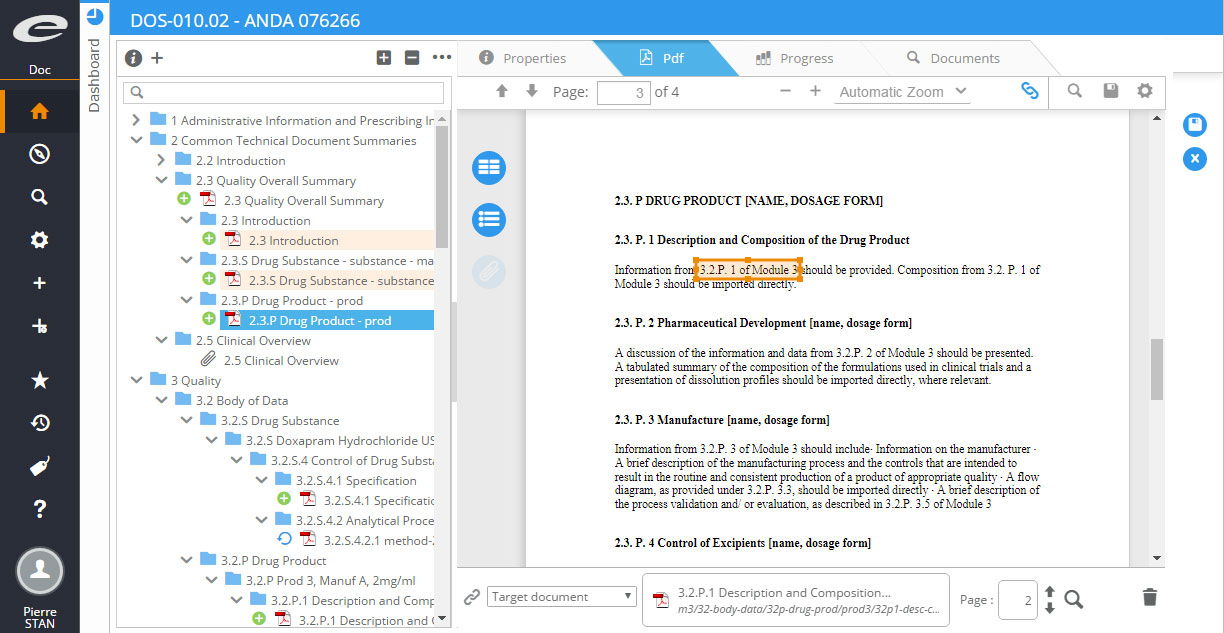 … create hyperlinks
To book a demo, the best way is to fill the following form. You will be contacted very quickly by our team.
Or
Send us a mail at: contact-us@ennov.com.
Or
Contact our European office.
Or
Greensboro USA

Ennov USA
2311 West Cone Blvd, Suite 234
Greensboro, NC 27408
+1 (919) 924 5004
Or
Paris – Headquarters

Ennov Paris
251 rue du Faubourg Saint Martin
75010 Paris – France
+33 (0) 1.40.38.81.38
Or
Ennov Cambridgeshire – UK
5 Eaton Court Road, Colmworth Business Park
Eaton Socon St Neots Cambridgeshire PE19 8ER – UK
+1 (919) 924 5004
Or
Japan – Digital Media System
https://www.dms-jp.com/en/
Tsukiji N°1, Nagaoka Building 2-3-4 Tsukiji,
Chuo-ku, Tokyo 104-0045, Japon
+81 (0)3-5550-5595