Quality
Ennov ensures the highest degree of traceability, knowledge sharing, and compliance throughout your entire company.
A single, unified software solution for managing Quality documents, processes and training.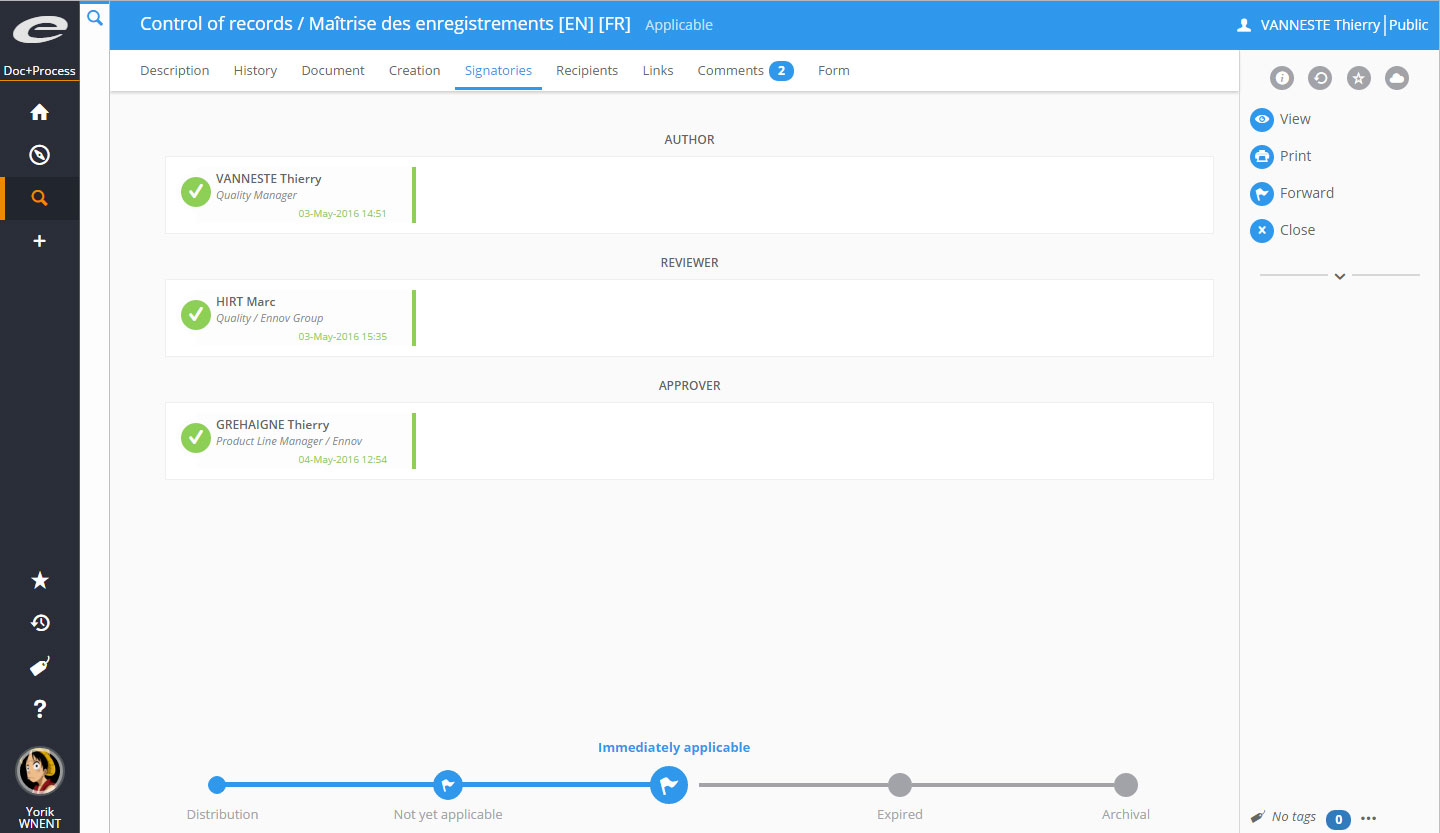 Transition to electronic and operate 10x faster
---
Why it matters: Maintaining a paper-based, ISO-compliant document system is cumbersome, time-consuming and error-prone. Increase your productivity by automating the repetitive tasks associated with quality document management. Managers will have clear visibility into the document lifecycle, can proactively monitor status and ultimately improve the quality system efficiency. Teams are able to co-author, proofread, comment and sign documents electronically within the system (in compliance with 21 CFR part 11). Automatic email notifications and return receipts expedite document approval cycles.
Easily find the right information in a centralized and secure single source of truth
---
Why it matters: With geographically dispersed teams, ensuring access to the correct and current versions of SOPs and other quality documents can be difficult. Ennov is built to be your scalable secure and centralized single source of truth for managing quality documents throughout their lifecycle. Ennov Doc complies with US FDA's 21 CFR Part 11 which takes the worry out of audits and quality inspections.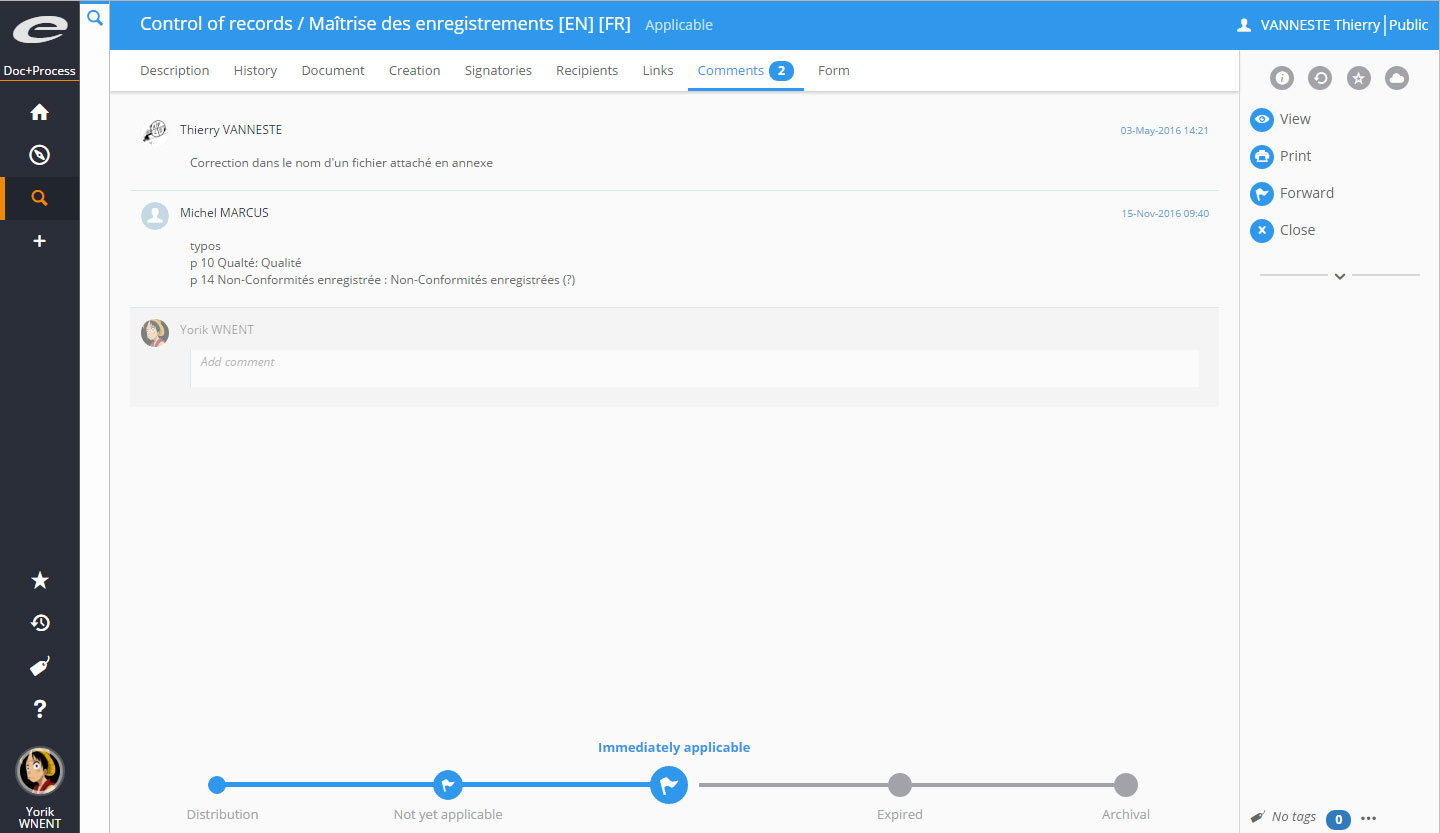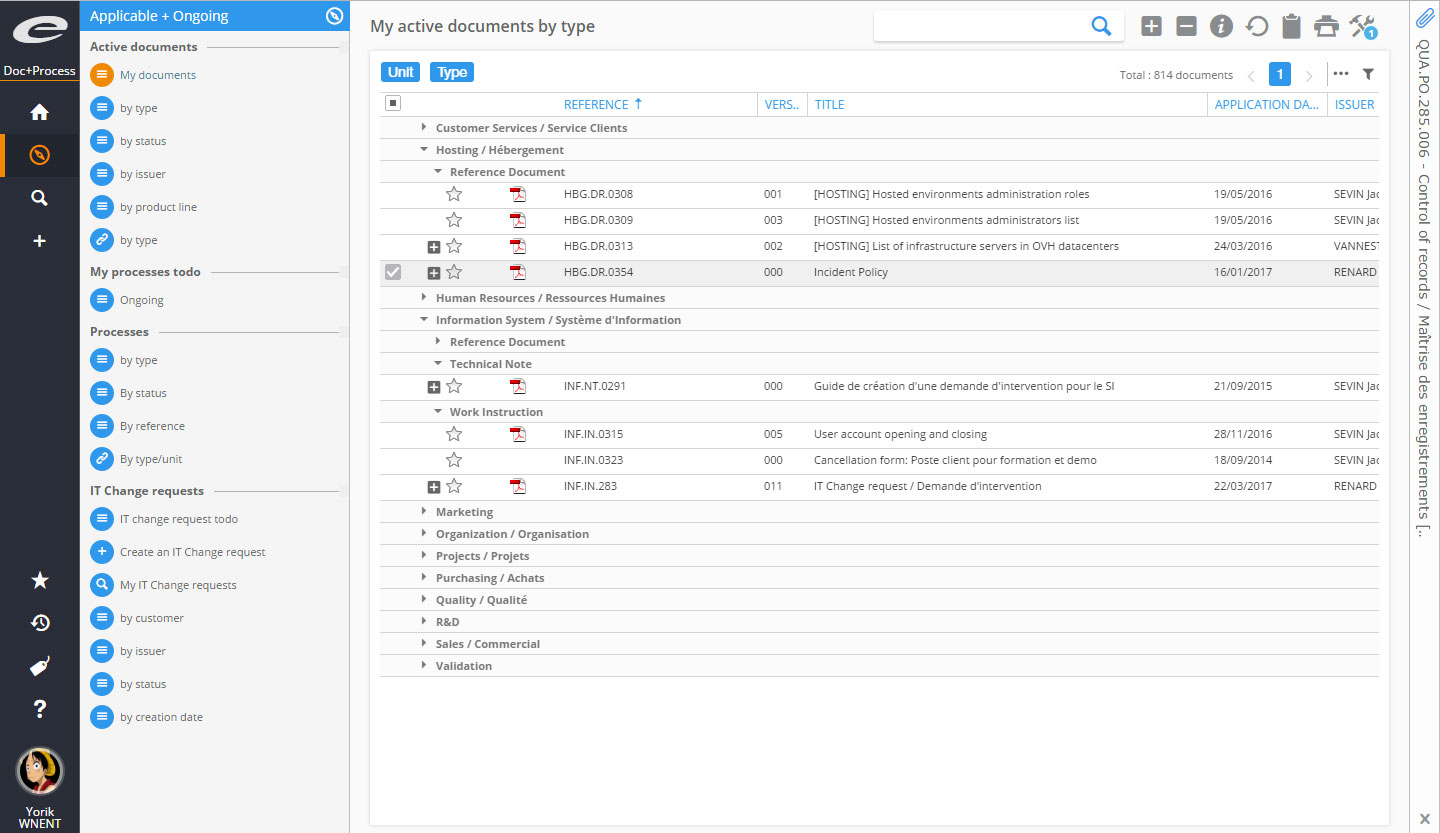 Access SOPs, Work Instructions, Quality Manuals, Forms and Templates from one place, on multiple devices.
---
Why it matters: Maintaining compliance with your Quality standards through effective document management is only part of the challenge. With Ennov Doc Quality EDMS, access to the most current information is extended throughout your entire organization. iPad and web browser access make it easy for your team to locate and retrieve critical documents from any location at any time.
Process
Manage and track all your Quality data from a single user-friendly interface.
---
Why it matters: Unreliable information, fragmented processes and inadequate monitoring can jeopardize your organization's quality certification. Ennov Quality offers a complete solution for managing all of your quality processes. Ensure the integrity of your quality program through a configurable, intuitive and user-friendly interface capable of meeting the quality process requirements of any organization.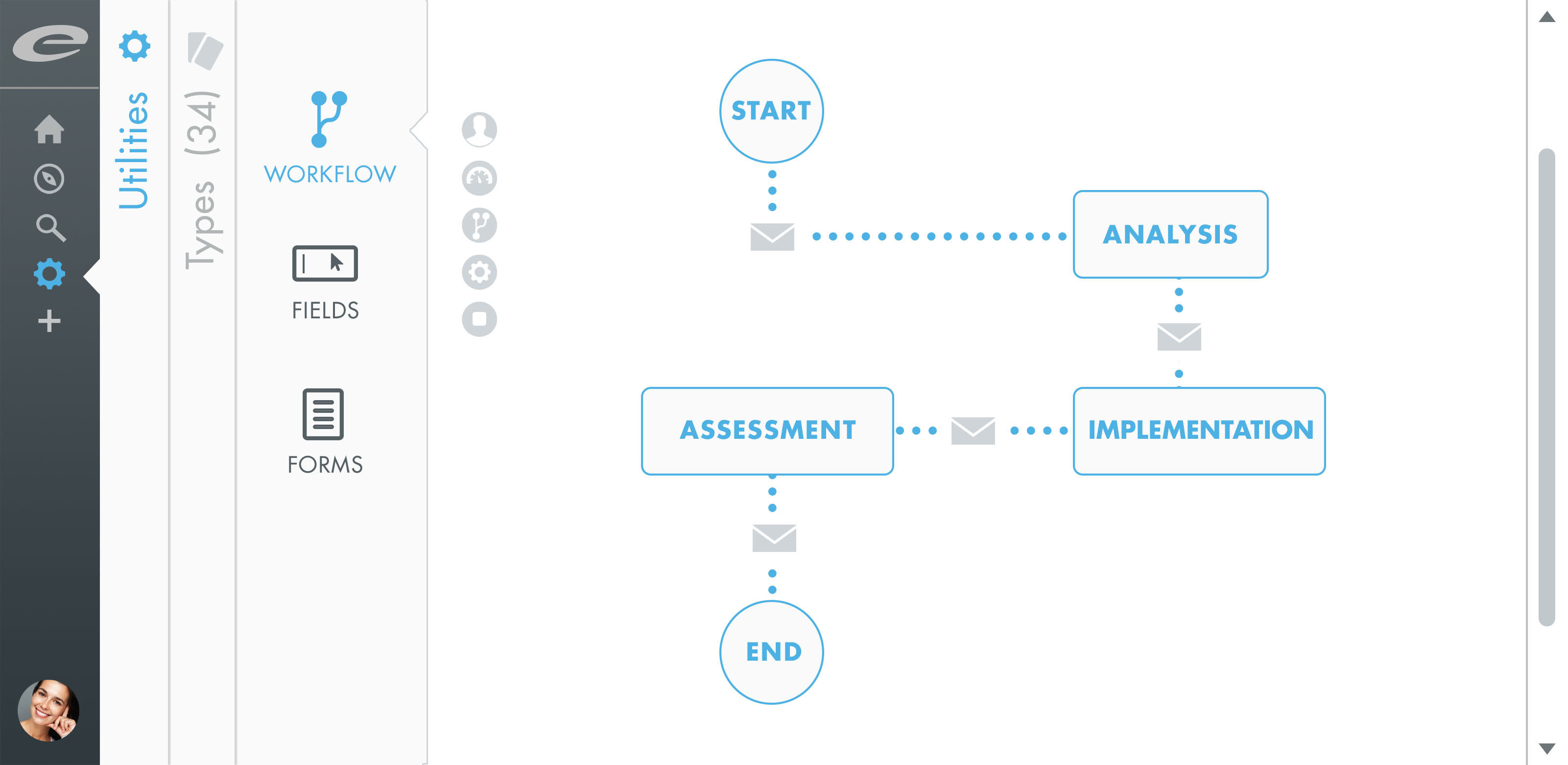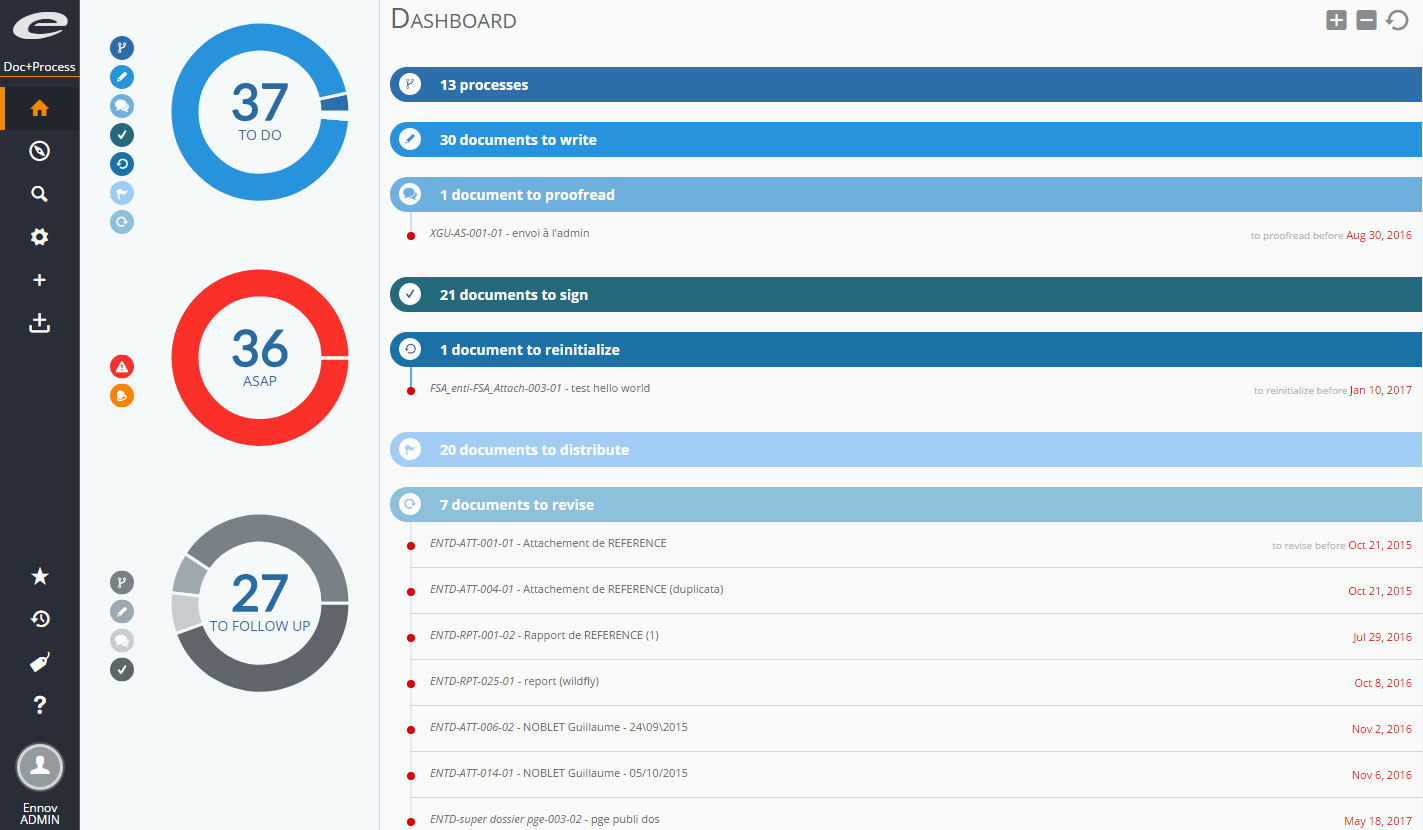 See the whole picture with real-time updates
---
Why it matters: Without automation, systematically recording, routing, and verifying approvals throughout your company can be a daunting task. Using Ennov Quality's integrated dashboard, you can manage the processes critical to maintaining regulatory compliance (e.g. CAPAs, change controls, audits, and customer complaints). A complete suite of to-do lists, smart email notifications, and reminders help you stay ahead of deadlines and increase productivity.
Get real-time indicators and dashboards
---
Why it matters: Gathering, processing and formatting performance data on a regular basis is difficult and costly. Ennov Quality's built-in analytics automate the production of your metrics and key indicators to ensure and maintain optimal performance. Robust reports and dashboards make data actionable and promote better decision making.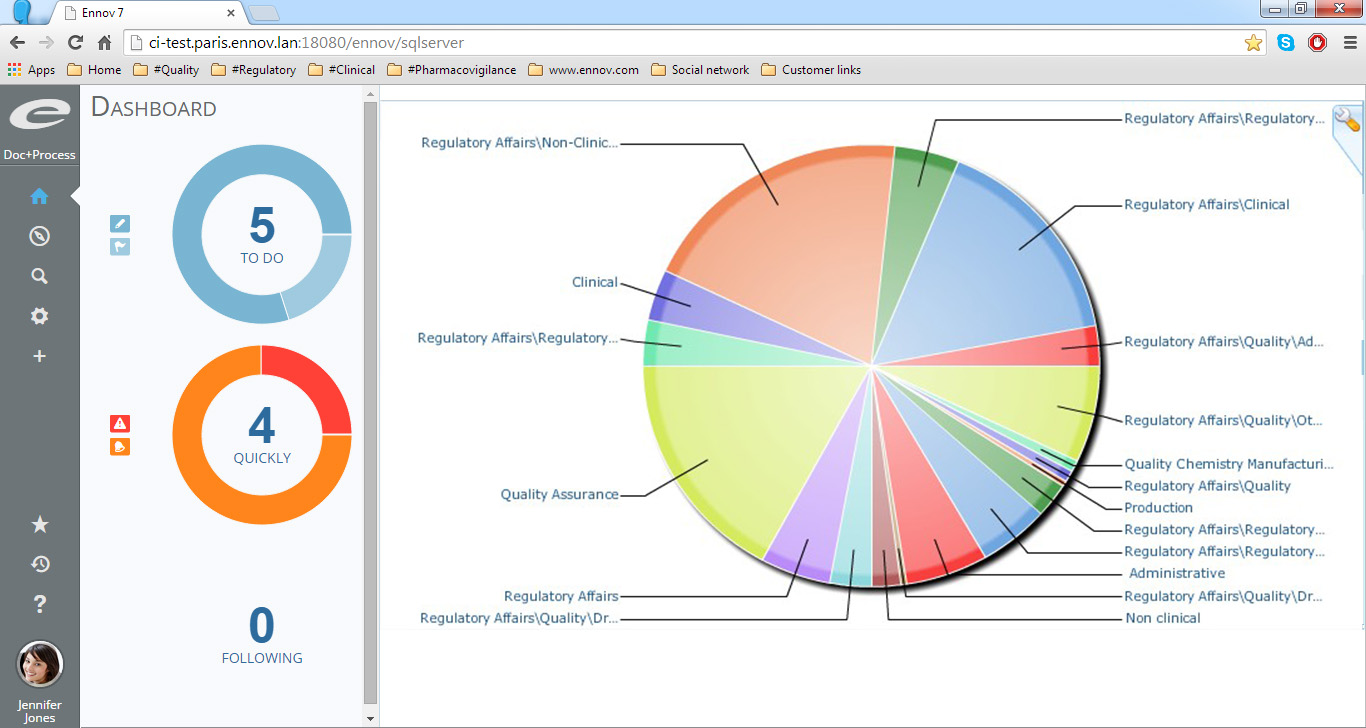 Training
Automate training programs for new employees and simplify audits.
Always know who is trained and follow their progress
---
Why it matters: Making sure your organization is in compliance with training requirements is time-consuming and labor-intensive work. Have confidence that all employees have obtained the skills and knowledge required to effectively perform their work and meet the industry standards such as ISO and GxP. Ennov Training's intuitive interface is with both Training Administrators and Trainees in mind and streamlines the entire learning management process. Automated reports provide the visibility required to verify that each employee has been properly trained – greatly simplifying audits.
Verified access to company knowledge without the burden
---
Why it matters: Making sure individuals receive an appropriate training on internal policies and procedures is key to both individual and corporate performance. The automation of the learning program guides new employees through the on-boarding process while dashboards and reports provide a clear view into their progress – making it easier to monitor their ongoing training activities.