Regulatory
Ennov Software streamlines your RIM and Dossier Submissions, securing compliance.
Faster submissions. Easy collaboration. Full monitoring.
Regulatory content
Perform your submissions from an organized EDMS based on data standards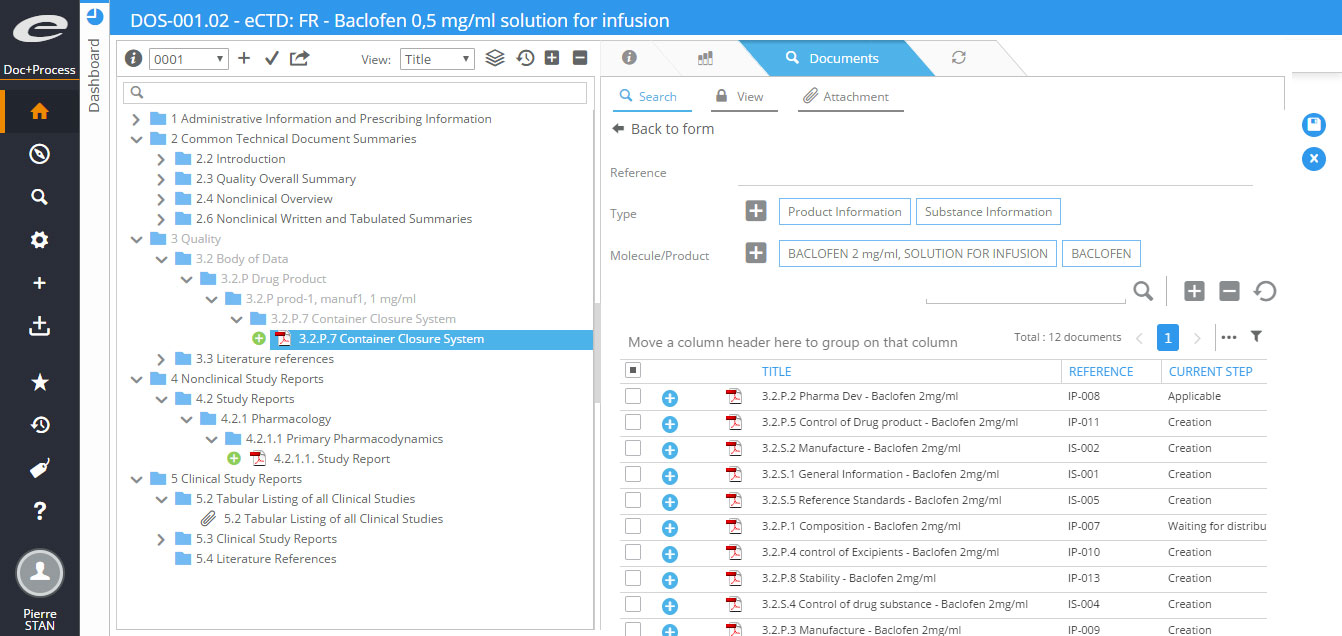 An integrated document management system to find, share, and collaborate in one place.
---
Why it matters: The fragmented process of searching for documents, sharing, collaborating, and organizing documents for your Marketing Authorization Application is painful. Completing submissions doesn't have to be a costly and broken process. Simple search and drag-and-drop uploads from a natively-integrated document management system is significantly more efficient throughout the approval or validation cycle. Save time, reduce your publishing cost, and optimize your Marketing Authorization Application.
Choose whatever works best for you: in the cloud or on premise.
---
Why it matters: We have multiple solutions to fit your business needs even if you might be resource or budget constraint. Our cloud-hosted or SaaS solution is simple and doesn't require IT support. This is ideal for those looking for turn-key solution without compromising on deployment speed, scalability, or performance. Ennov ensures your data is always protected and secure. On-premise is another option for looking to keep IT control in house and host your own data close to the source.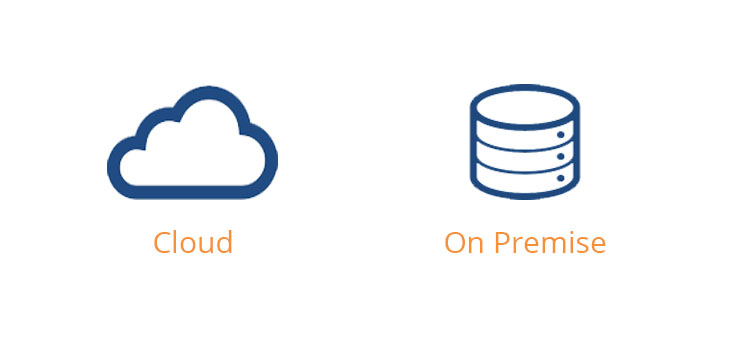 Publisher
Cloud-based Ennov publishing software is the smartest way to submit all product applications.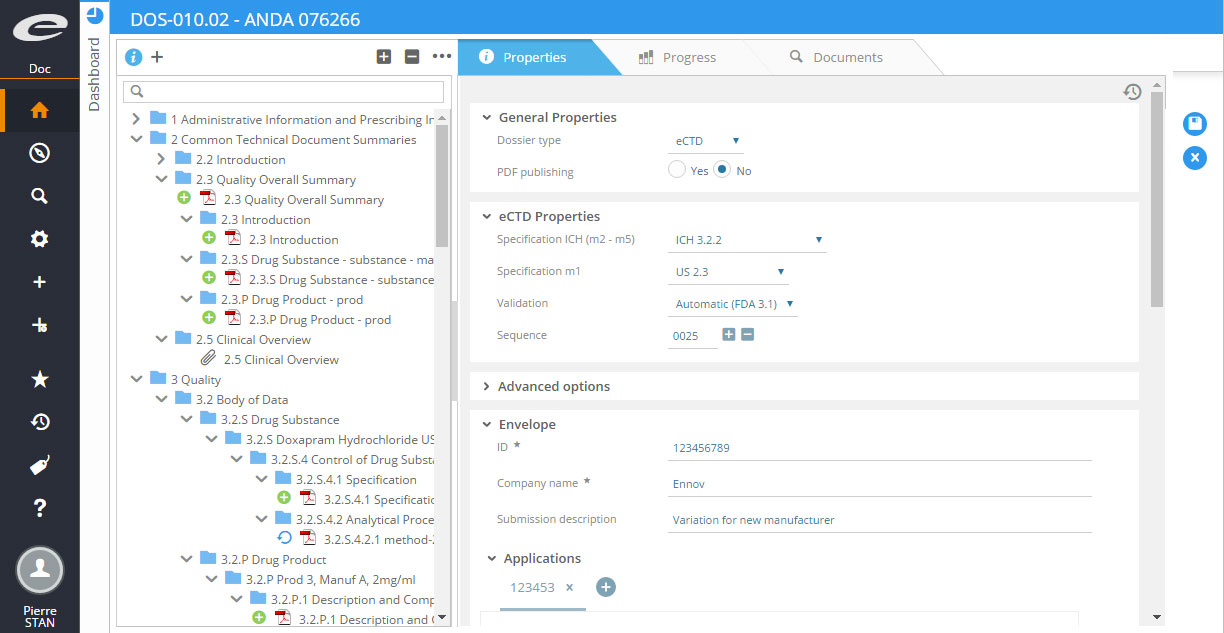 Submit dossiers in all regulated formats. Be faster to market.
---
Why it matters: Keeping pace with growing regulations all over the world is more and more difficult. Easily adapt to the standards of the country you're applying to for a Market Authorization using formats like eCTD, NeeS, vNeeS, eCopy or paper CTD. Smoothly prepare and submit original applications, amendments or variations. Save time with the possibility of re-using existing submissions for new authorizations. Ultimately, our Ennov Dossier software can help submit a validated dossier within 2 weeks with less chance of double work or risk.
Double-checking your work, automatically.
---
Why it matters: Eliminate the risk, headache, and inefficiencies. Verifications are automatically run throughout the authoring phase to ensure GxP and FDA 21 CFR Part11 compliance while minimizing errors with Ennov's eCTD Validator feature. With Ennov's eCTD Sequences feature, you can preview the dossier with only the differences between versions, making it easier to review before you decide to publish the entire dossier or sub-dossier. Regulatory formats upgrades are included.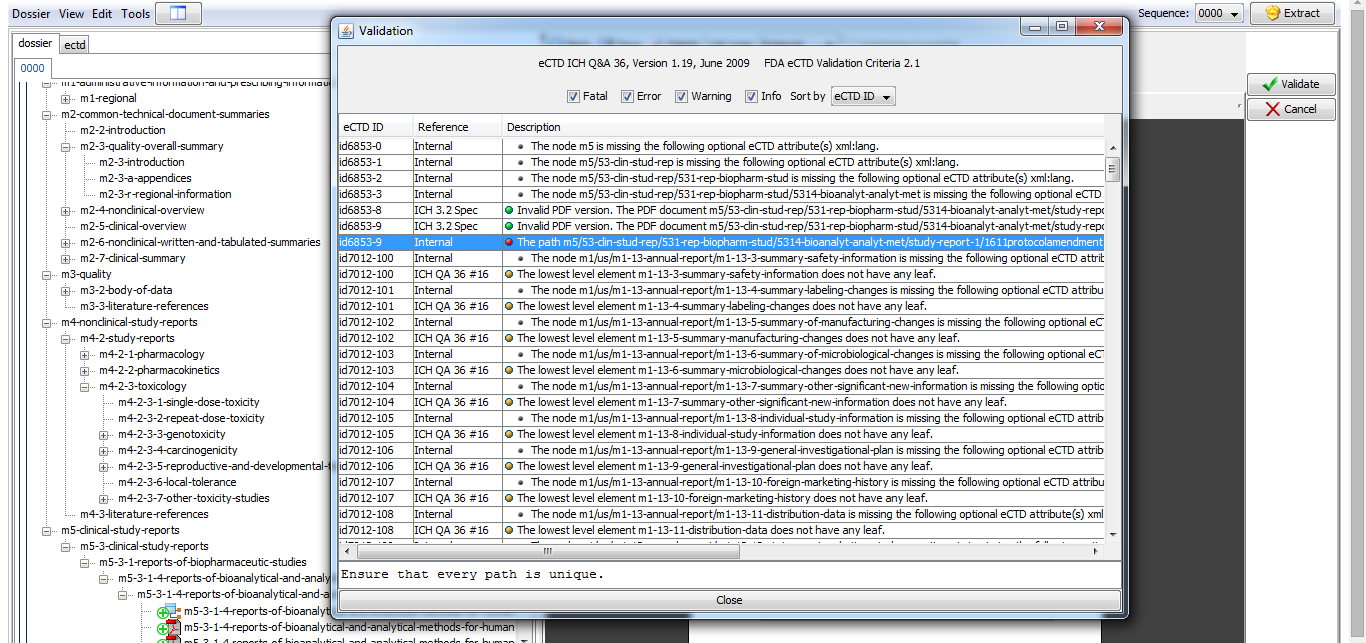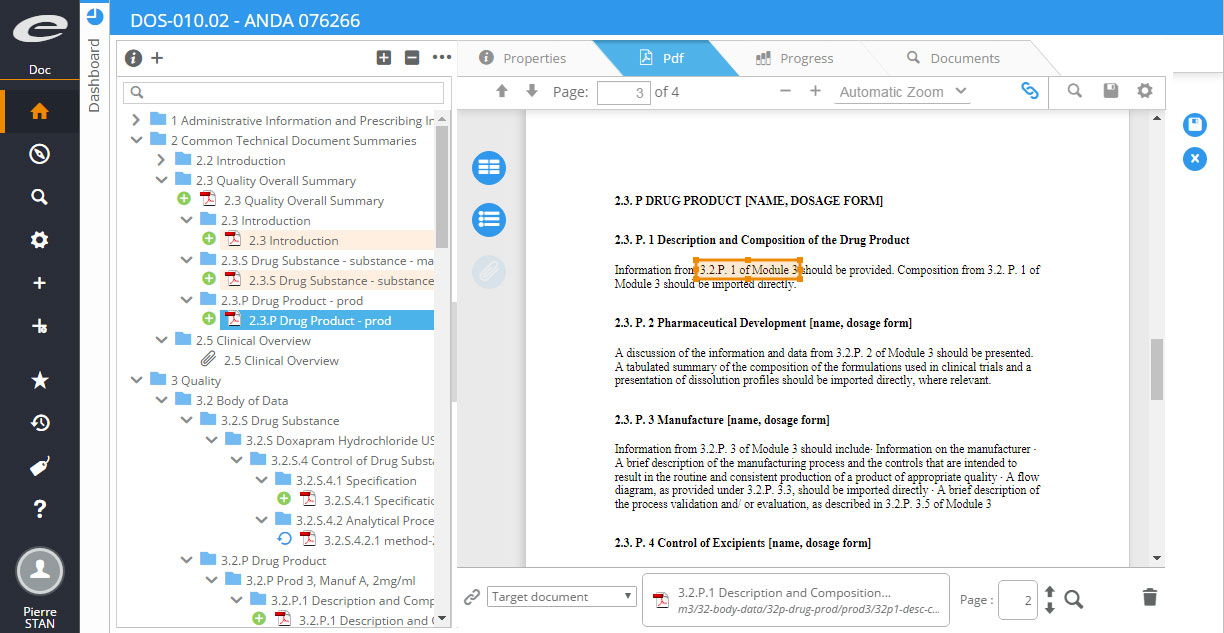 Study Tagging File, Hyperlinks
---
Why it matters: Hyperlinks, bookmarks and STF capabilities enhance the quality of your submissions. Ennov powerful hyperlink engine streamlines the reviewers' navigation into your submission. Automating the generation of your table of content and bookmarks and defining your Study Tagging File (STF) become simple.
The easiest way to schedule and manage all your regulatory activities.
---
Why it matters: Between disconnected departments, multiple deadlines, and various authorizations to deal with, managing your regulatory affairs can feel overwhelming. From R&D to market authorization, Ennov RIM keeps your entire company organized and coordinated so you can always meet your RA deadlines. Scheduling across multiple regulatory agencies, tracking product registrations, content, and other metadata becomes effortless with Ennov.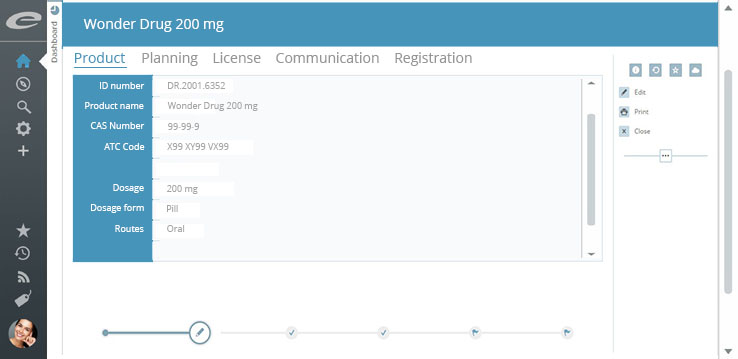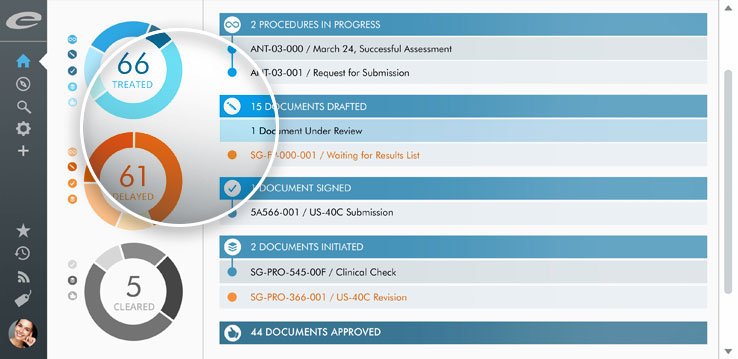 Integrated platform. Real-time overviews. Clear decision-making ability.
---
Why it matters: Fragmented information doesn't allow to have a global vision on your product portfolio registration status. Having a centralized database to inform and speed up decision making throughout the product lifecycle is key. With Ennov RIM dashboards, tables, and exportable dynamic reports, all departments always have real-time status updates for all your products across different regions.