Ennov Platform
Unified regulated content management platform
Unified EDMS, BPMS and BI platform for regulated content management.
Unified EDMS, BPMS and BI platform for regulated content management.
---
Why it matters: Based on a modern EDMS and BPMS, the Ennov Platform enables you to manage Documents, Workflows and Data in a unified way. Ennov's unique metadata oriented navigation means that users find documents based on what they are rather than where they are stored. Tree metadata are supported, so that complex navigations can be easily managed.
Business users can configure applications through a simple web interface without any coding. The platform is completely generic, so that companies of any sector can benefit from its powerful capabilities. Web based and cloud native, it meets strong scalability, performance, validation, and security requirements.
The Ennov platform is the technological base for Ennov's Regulatory and Quality applications, as well as Ennov's eTMF and CTMS – all these applications benefit from the platform updates without additional cost. Our platform based applications such as QMS, RIM and submission publishing, are natively integrated, saving huge costs for enterprises. Ennov platform is perfectly suited for Life Science (21 CFR part 11 compliant), and open to integrations through its REST API.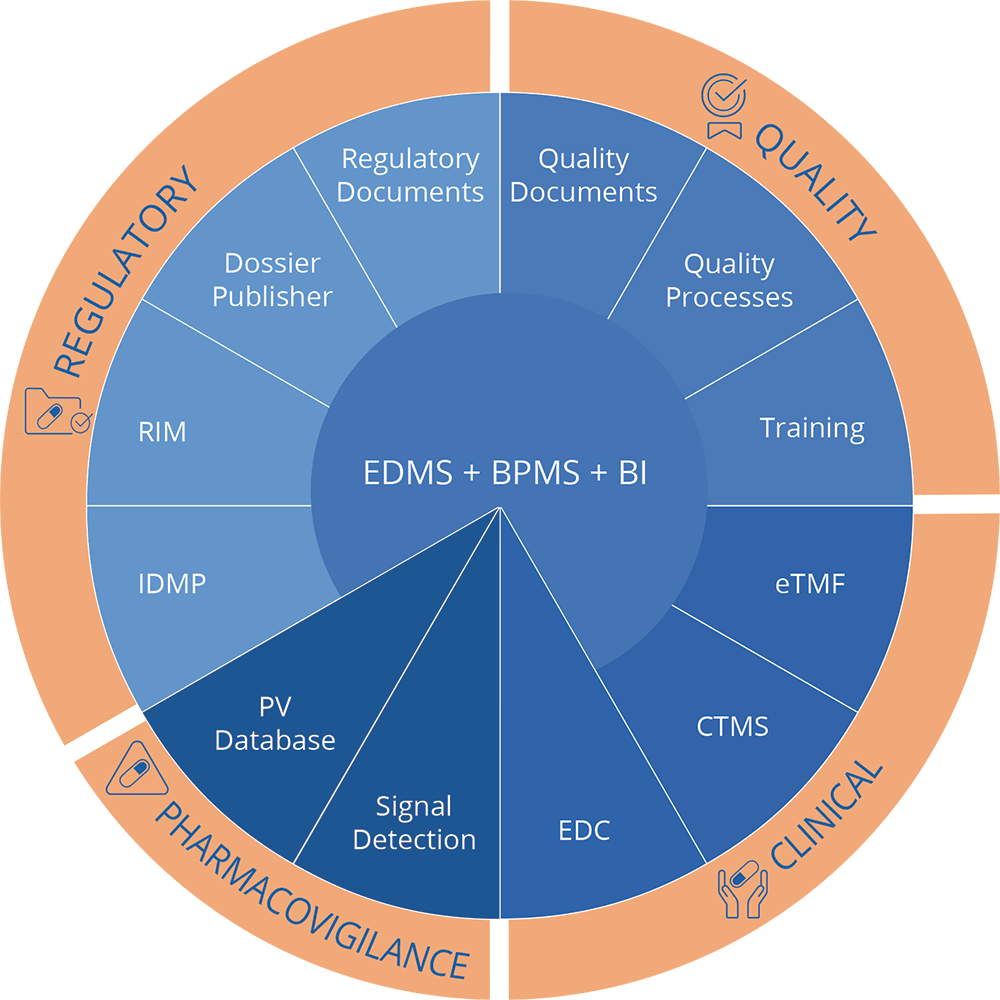 Full featured EDMS solution
---
Why it matters: Ennov Doc enables you to completely manage the life cycle of your documents. You create and control all your corporate documents in the most intuitive Electronic Document Management System interface. Ennov Doc now also enables users to collaboratively edit documents through its Microsoft Office 365 and Google Drive integrations. Rather than checking in/out of documents, users can work simultaneously on the same document in real time. Once the documents are written, they follow the usual document life cycle and are stored within Ennov to ensure complete traceability and controlled distribution.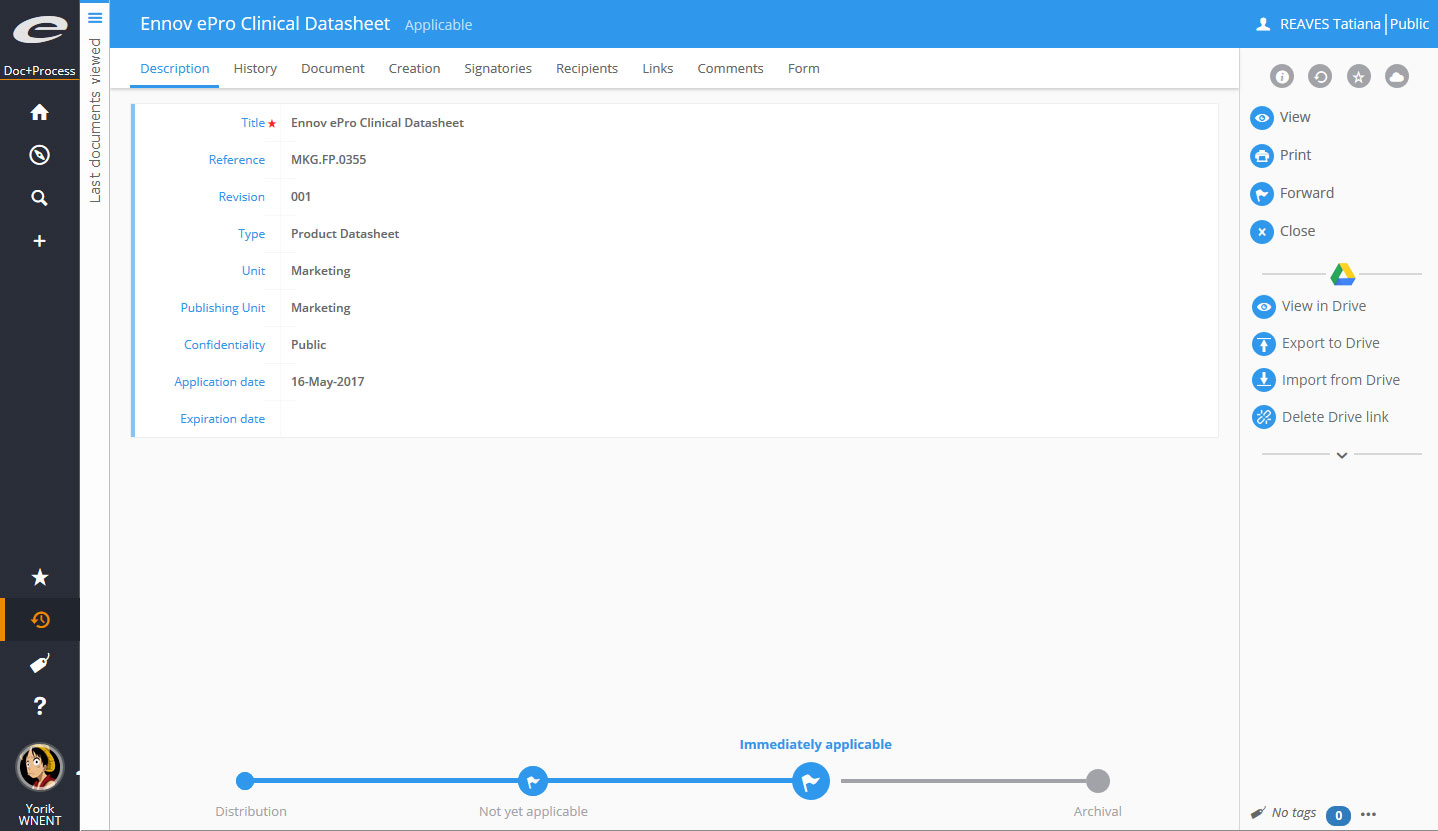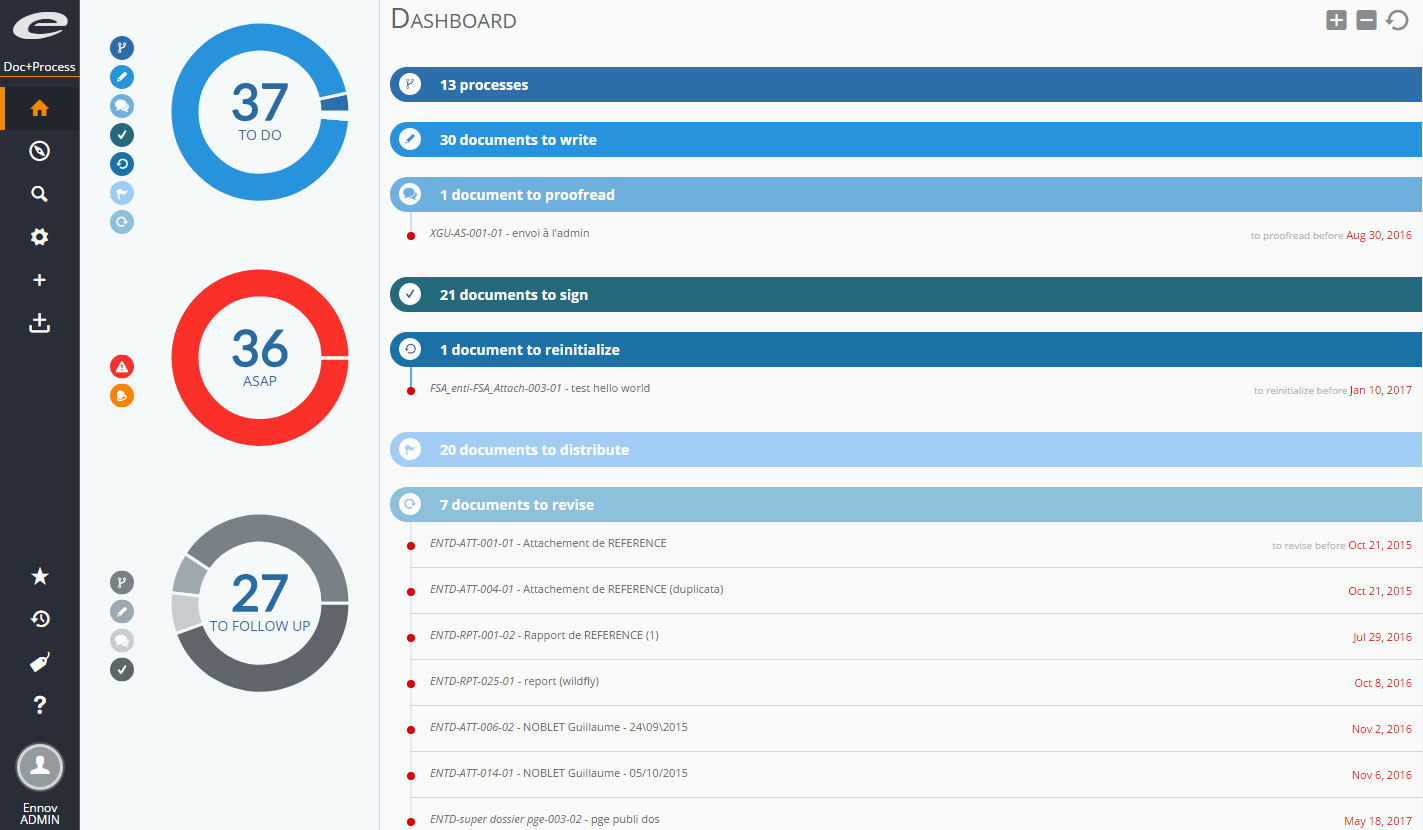 Most easy to use and productivity enhancing interface
---
Why it matters: With the Ennov real time Dashboard functionality, users always know what documents or processes they should work on. Prioritizing work becomes easy, and saves time otherwise spent on searching and determining what to do or follow-up. Metadata based navigation, unique to Ennov Platform, is also a huge productivity enhancer, as users access documents and processes according to what they are rather than where they are (like in other folder oriented EDMS). Metadata orientation also means an enormous flexibility in customizing the interface for each user category within your company. Enjoy sky high user adoption of your Enterprise Content Management solution.
Workflow Management | Manage and track all your processes from a user-friendly interface.
---
Why it matters: Ensure the integrity of your work methodology through one flexible, modern, user-friendly interface. Ennov is fully configurable to meet all types of company organizations and processes. Within the platform, Business Process Management Solution is integrated with Electronic Document Management System to help organizations to automate processes. Using Ennov as your integrated dashboard, you can manage processes critical to regulatory compliance, such as CAPAs, change control, audits, and customer complaints. A complete suite of to-do lists, smart email notifications, and overviews help stay ahead of deadlines and ensure the best work.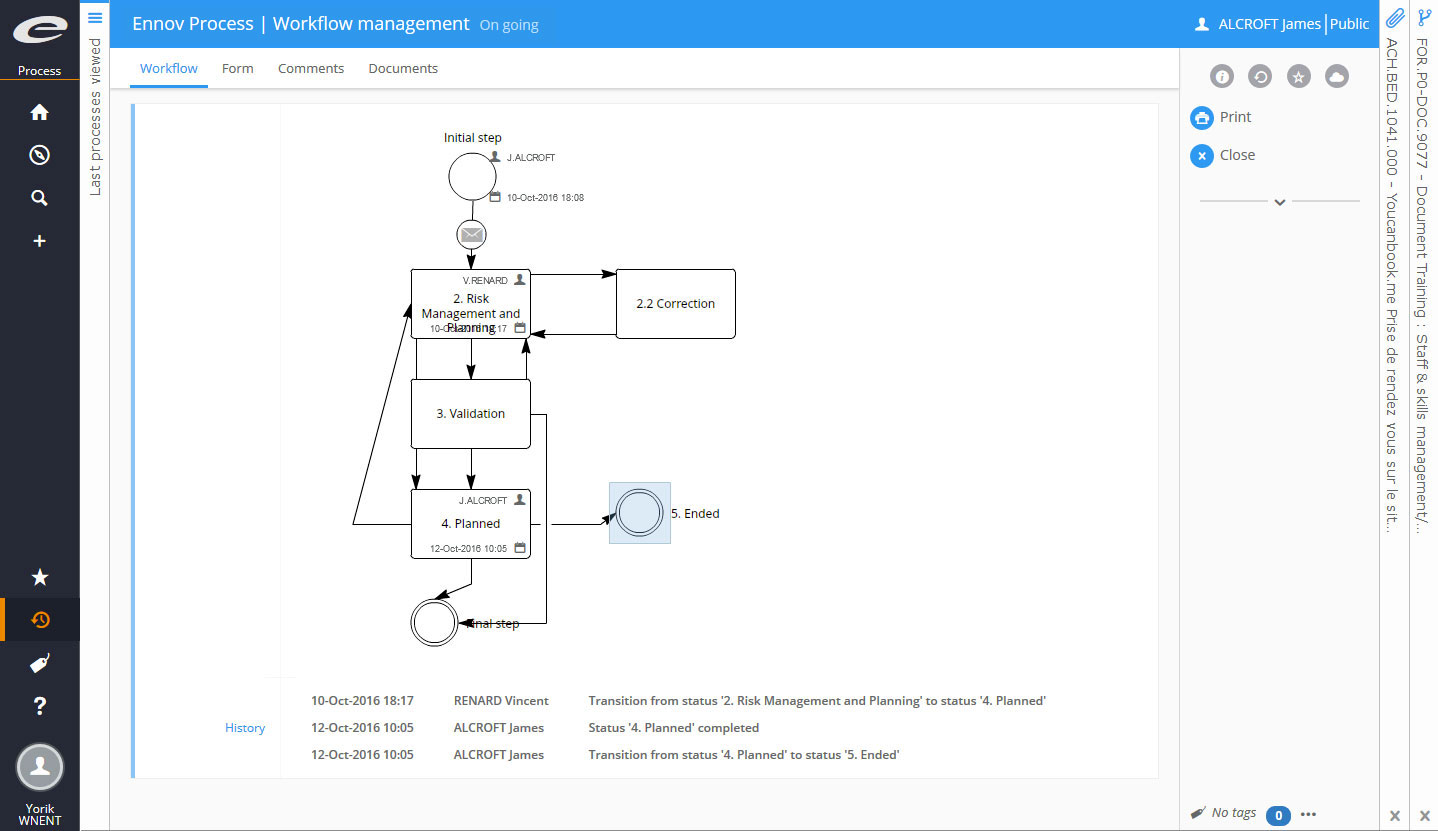 BI leveraging EDMS and BPMS data
---
Why it matters: The Ennov platform includes powerful reporting and dashboarding capabilities. This enables to easily create metrics to automate the production of your key performance indicators, using all data from the EDMS and BPMS. Reports/dashboards are handled like documents, meaning that they are managed completely natively. Thus they are very easily deployed, and are accessible by the users within the same unified interface as the EDMS and the BPMS. Time to do analyse reports is decreased and allows better decision making.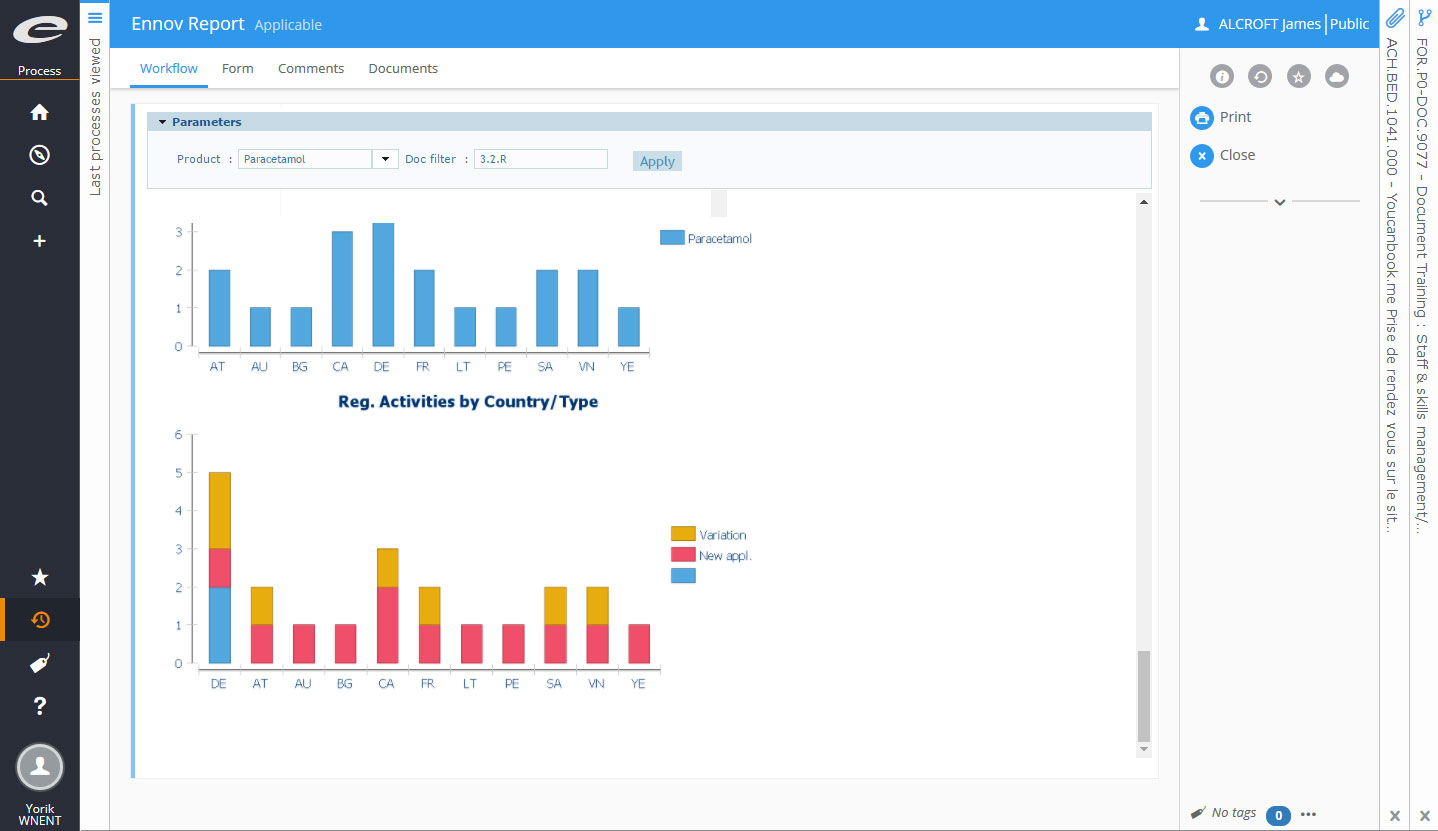 Third party integration availablity
---
Why it matters: Ennov's platform products are completely open to integration with third party applications thanks to Ennov's REST API, giving you more flexibility with the Ennov platform. Third party applications can read, search, modify, create documents or workflows in Ennov, leveraging the power of Ennov applications. This web API can be called from any programming environment or application platform. You can also create tools for the system that you can automate through the API, or it can help with system integration.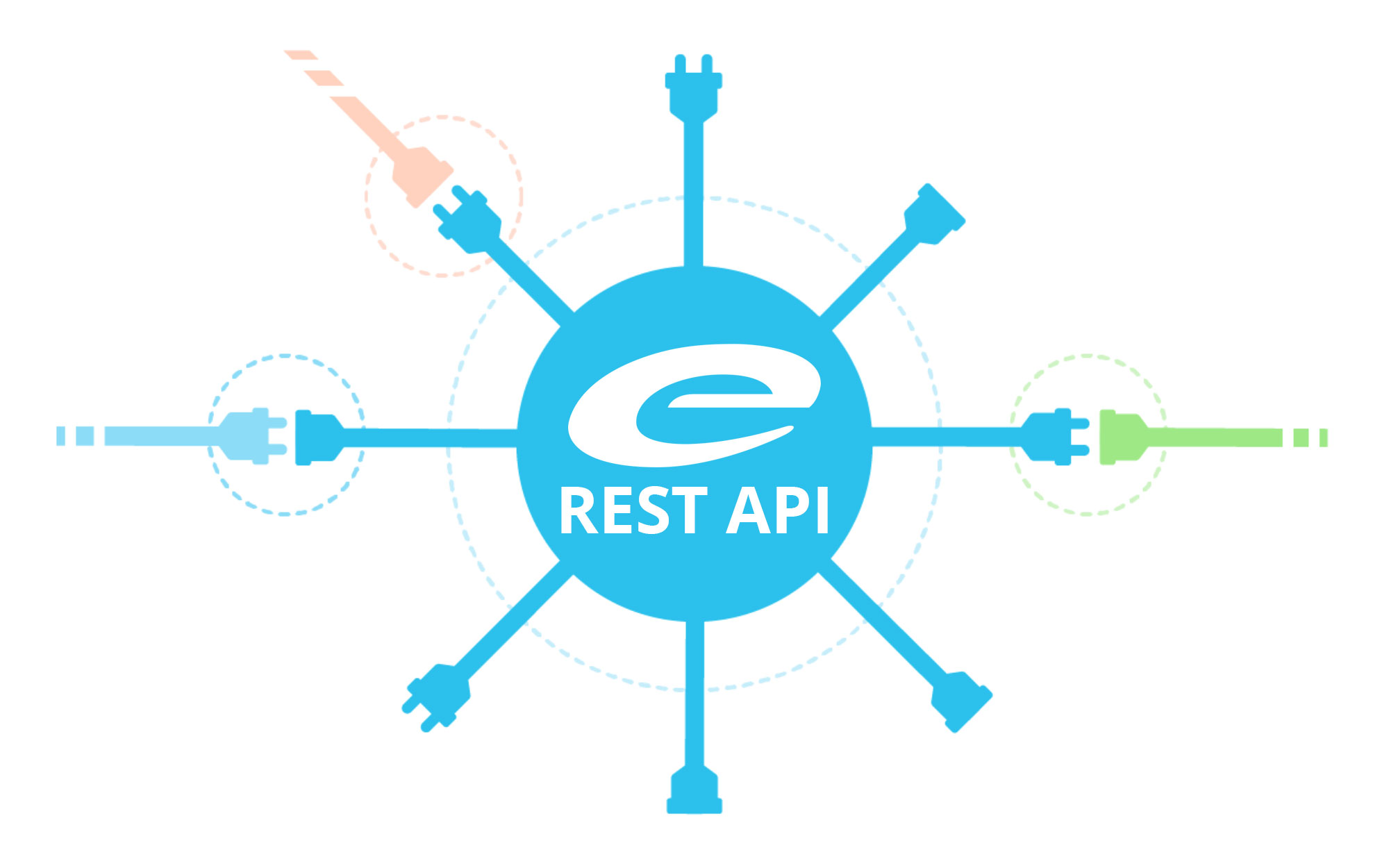 Electronic Signature, traceability of all updates according to FDA's regulation
---
Why it matters: Ennov Platform fully supports FDA's 21 CFR Part 11's regulation. Documents, workflows and dossiers can be fully traced, and the Ennov Platform manages electronic signature according to the regulation's recommendations. Ennov's Platform is thus perfectly suitable for heavily regulated industries such as pharmaceutical, medical device, biotech, cosmetics companies, CROs.