Ennov Compliance platform
Ennov Doc


Enterprise Document Management Software
Full featured EDMS
Highly configurable document life cycles
Metadata-based document model
Easy and intuitive searching
Scalable and secure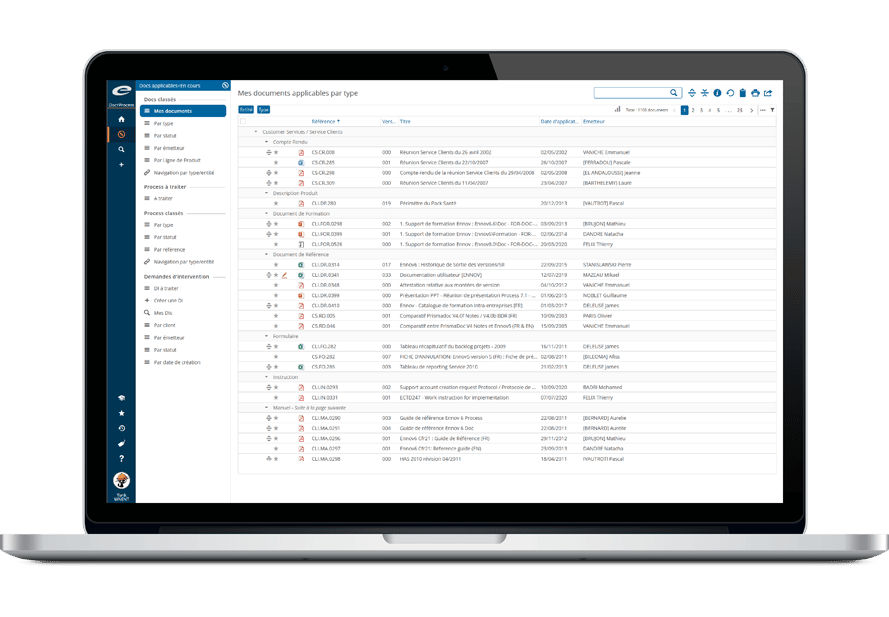 The Enterprise Document Management Challenge
Managing and sharing controlled documents effectively and securely in a global environment is a challenge.  Highly regulated companies like those in the biopharmaceutical industry are required to manage and track documentation per GxP and ISO standards. These quality standards require proof of document creation, editing, review, approval and issuance.
Storing documents on file shares across disparate locations is inefficient, impedes productivity and introduces risk. Personnel often needlessly spend time hunting for the correct version of a document – prolonging their tasks at hand and increasing their frustration.
If these challenges sound all too familiar, our comprehensive full-featured Enterprise Document Management System (EDMS) can help you streamline processes, ensure compliance and increase operational efficiency.
Unified Access to All Documents
Taking a holistic approach to the EDMS challenge, Ennov Doc consolidates disparate documents and processes in a unified document repository that can be used for Quality, Regulatory, R&D and more.
Ennov Doc's metadata-based document model provides the flexibility to adapt to your company's organizational needs.  Our intuitive suite of design utilities allow administrators to configure and manage the system without needing IT skills.
Ennov Doc's scalability and security enables you to safely manage large volumes of documents – making it the perfect solution for global deployments.
Improved Productivity and Efficiency
Ennov Doc's intuitive user interface and efficient search capabilities allow every employee to quickly locate and access the documents they require. The user-centric design and connectivity to Microsoft Office 365 and Google Drive improves user adoption, promotes collaboration and accelerates your return on investment.
Ennov Doc provides instant access to documents without requiring MS Office or Acrobat to be installed on the desktop. The integrated PDF Viewer increases security by providing read-access to documents from within application – eliminating the need to download an uncontrolled copy.
Complexities associated with managing document versions, approval cycles and distribution processes are eliminated with Ennov Doc. Coordination across departments, partners and affiliates is streamlined to save time and gain productivity.
Lost documents are a thing of the past. Ennov Doc's archival feature preserves all relevant information and allows documents to be retrieved at any time. The worry over missing, duplicate or out-of-date documents is eliminated with Ennov Doc.
Manage Multiple Business Processes
Our customers use Ennov Doc for to support a wide variety of document management needs including quality, regulatory, R&D, legal and commercial. Ennov Doc's high degree of configurability and seamless integration with our Business Process Management System (Ennov Process), our composite document and publishing system (Ennov Dossier) and our data visualization and reporting tools (Ennov Report) allows them the flexibility to meet their internal organizational needs as well as those of their business partners.
As an added benefit, Ennov Doc fully complies with FDA's 21 CFR part 11 requirements (electronic signature, audit trail, records management), making it a perfect fit for regulated industries such as pharmaceutical, biotechnology, animal health, medical device and others.
Septodont Case Study
"With more than 1 500 MAA in 150 countries, we face a real productivity challenge. With Ennov We have been able to issue 400 dossiers in 18 months. Our users experience for the first time tremendous time-savings in looking for documents. "
Aurélie BECQUET, Regulatory Affairs
Ennov Doc - Part of the Ennov Compliance Platform
Hundreds of corporate customers trust Ennov
Providing you freedom of choice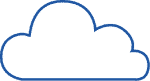 Cloud-based or On Premises