Ennov Suite Event Compliance
Ennov Event
Pharmaceutical Event Management Software
Event planning and tracking
Dedicated event website
External agency delegation
Expense management
Exhibit management
Sales force interface
Regulatory compliance
Contract management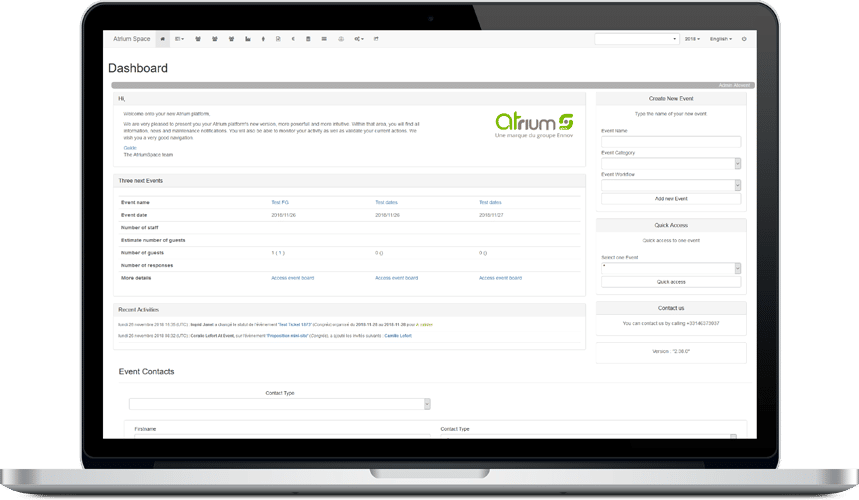 Professional Event Management for Life Sciences and Healthcare
Intuitive User Interface
Well organized and effectively managed professional events are essential to achieving your marketing goals. These events, when executed successfully, will boost recognition of your brand and products among industry peers and key opinion leaders. But the planning and tracking of the activities required for successful events can be complex and is not without risk. Ennov Event is a comprehensive software solution for planning, organizing and monitoring all aspects of professional events including conferences, congresses, symposiums and customer communities while providing visibility and control over the logistics, budgets and regulatory compliance.
Effective Delegation to External Agencies
Sponsors can authorize their service providers to plan and manage events on their behalf. Information regarding the event including invitations, catering, accommodations, transport and expense reimbursement are entered into Ennov Event by the agency while the sponsor maintains complete visibility into and oversight of the event. Many well-know event management agencies that serve the healthcare industry use Ennov Event.
Global and Centralized Expense Management
Ennov Event allows you to centrally track the expenses associated with your events regardless of event type or location. Real time visibility into invoices and payments make the monitoring of travel, catering and other budget items easy and provide greater financial flexibility throughout the event.
Dedicated Website for Event Participants
Ennov Event generates a unique delegate website for each event. Using the website, participants can register for the event, book their accommodation, arrange transportation and sign speaker and disclosure agreements electronically.
Integrated Exhibit Management
Ennov event provides the capability to manage exhibitors and displays at your events. This includes the exhibition floorplan, booth locations, booth personnel, catering, utilities and other services.
Responsive Sales Force Interface
Ennov Event provides an interface that allows the field sales force to actively participate in the planning and execution of events through participant invitations, mailing lists, follow-ups and reminders. The interface is available on computers, tablets and smartphones (iOS, Android and Windows mobile). Video conference training and a customized user guides get the team up and running quickly.
Ennov Event provides full transparency and compliance with DMOS, Bertrand law, EFPIA HCP Code and "Sunshine Act" conflicts of interest reporting.  Ennov Event generates the alerts and notifications required for compliance with all regulations governing the interactions between life sciences companies and healthcare practitioners (HCPs). It also provides indicators to trigger possible corrective and preventive actions if necessary.  Ennov Event automatically generates the information required for publication on the French Ministry of Health's website for compliance with French Sunshine regulations. This information can be automatically transmitted via a web service channel.
Automated Contract Generation
Ennov Event provides a document creator and editor that allows authors to compose and edit templates for contracts, letters of agreement and other event related documents. The templates include all of the necessary merge fields that are populated from the Ennov Event database once the contract is generated. Once generated, the user can modify the contract as required to include event-specific information.
Legal Validation and Traceability
To ensure the compliance of event-related documents, the Ennov Event Contract Management includes a validation process that include your legal department. Contract versions are recorded and can be recalled at any time – providing complete traceability of the contract revision history over time.
Electronic Signatures
Healthcare professionals can sign their event related contract documents online using Ennov Events e-signature functionality. Our electronic signature is compliant with all requisite regulatory requirements, is legally binding and accelerates the contracting process.
Legal Assistance Setting up Contracts
Ennov Event's team of legal professionals incorporates your standard contracts into the system and advises you on their compliance within the regulatory framework governing HCP transparency.
Hundreds of corporate customers trust Ennov
Providing you freedom of choice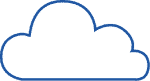 Cloud-based or On Premises