Become an "Ennov Insider" to gain unlimited access to our library of exclusive content
Register now to access case studies, whitepapers, videos and more!
Get access to this Gartner Report:
Strategic Life Science Regulatory Information Management: From Fragmented to Holistic
Ennov to Offer "Work from Home" Collaboration Solution for Companies Impacted by COVID-19
Boehringer Ingelheim
selects the Ennov platform
for Regulatory Information Management
World Class Regulatory Information Management
Product registration management
Correspondence & commitment tracking
Global regulatory activity planning
IDMP compatible controlled vocabularies
Native integration with Ennov Doc & Dossier
Top 25 Pharmaceutical Company Selects Ennov for Global Regulatory Information Management
Ennov recognized by Gartner in 2018 Market Guide for Quality Management System Software
Ennov is Recognized in Gens & Associates 2018 World Class RIM Study
Ennov recognized in Gartner's Hype Cycle for Life Sciences
An
intuitive

and unified content and information management

platform

to support and

enrich

the entire

Life Sciences

product life cycle

Our total solution for capturing and managing Clinical Trial information streamlines clinical operations

Our world-class Regulatory content and information management software accelerates HA approvals

Our end-to-end solution for collecting, reporting and analyzing human and vet PV data minimizes risk

Our complete management of professional events ensures DMOS, EFPIA, HCP and COI compliance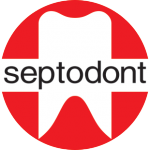 Download Septodont's Case Study
Ennov Compliance Platform
Unified Document Management, Business Process Management, Business Intelligence and Learning Management
Ennov solutions are built on our Unified Compliance Platform which is designed specifically for the management of regulated content and processes.
The Ennov platform is the technological foundation of our Regulatory (EDMS, Dossier Publishing, RIM, IDMP), Quality (EDMS, QMS) and Clinical (eTMF and CTMS) solutions.
Our platform approach provides significant advantages over other products on the market:
What's happening at
Ennov
As per Gartner, "Poor data quality, disjointed solutions and siloed regulatory business processes delay life science companies' entry into new markets. This research illuminates the current state of regulatory technology, enabling life science CIOs to drive toward a unified solution
Read More »
This webinar showcases one of our newest products – Ennov Analytics, our powerful yet easy-to-use reporting and data visualization software. This presentation focuses on its use in conjunction with Ennov CTMS, our highly capable Clinical Trial Management solution.
Read More »
Effective Regulatory Information Management involves a constant stream of prioritizations, decision-making, and activity management and monitoring. Effective management occurs when prioritization is risk-based, decisions are deliberate and data-driven, and activity management is holistic. What do all of these RIM activities
Read More »
Download our insightful
White Papers
Ennov to Sponsor 9th TMF Summit and CROWN Congress


Ennov to Exhibit at the 2019 RAPS Regulatory Convergence


Ennov to Exhibit at the 2019 DIA Global Annual Meeting, June 23-27 in San Diego, CA