Become an "Ennov Insider" to gain unlimited access to our library of exclusive content
Register now to access case studies, whitepapers, videos and more!
Get complimentary access to this report:
"Gartner® Market Guide™ for Quality Management System Software 2022"
World Class Regulatory Information Management
Product registration management
Correspondence & commitment tracking
Global regulatory activity planning
IDMP compatible controlled vocabularies
Native integration with Ennov Doc & Dossier
Ennov recognized by Gartner in 2020 Market Guide for Quality Management System Software
Ennov is Recognized in Gens & Associates 2020 World Class RIM Study
Ennov recognized in Gartner's 2021 Hype Cycle for Life Sciences Research & Development
An
intuitive

and unified content and information management

platform

to support and

enrich

the entire

Life Sciences

product life cycle

Our total solution for capturing and managing Clinical Trial information streamlines clinical operations

Our world-class Regulatory content and information management software accelerates HA approvals

Our end-to-end solution for collecting, reporting and analyzing human and vet PV data minimizes risk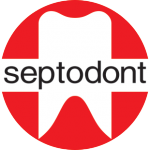 Download Septodont's Case Study
Ennov Compliance Platform
Unified Document Management, Business Process Management, Business Intelligence and Learning Management
Ennov solutions are built on our Unified Compliance Platform which is designed specifically for the management of regulated content and processes.
The Ennov platform is the technological foundation of our Regulatory (EDMS, Dossier Publishing, RIM, IDMP), Quality (EDMS, QMS) and Clinical (eTMF and CTMS) solutions.
Our platform approach provides significant advantages over other products on the market:
What's happening at
Ennov
This content is restricted to site members. If you are an existing user, please log in.Log inUsername or EmailPassword Remember Me Forgot password? Click here to resetNew User? Click here to register
Read More »
With the ever-changing landscape of RIM system compliance, it's crucial to remain up to speed with the latest guidelines. In this article, discover the changes from Version 2.1 of the EMA IDMP Implementation Guide (IG) that was published June 30th,
Read More »
Asphalion, a Scientific and Regulatory Affairs consultancy, hosts a weekly "RegTalk RIMS series", one-to-one talks carried out by RIMS experts, aimed at informing about the latest news in the RIMS and Regulatory Affairs landscape. This RegTalks interview by Lidia Canovas,
Read More »
Download our insightful
White Papers
Ennov to Sponsor 9th TMF Summit and CROWN Congress


Ennov to Exhibit at the 2019 RAPS Regulatory Convergence


Ennov to Exhibit at the 2019 DIA Global Annual Meeting, June 23-27 in San Diego, CA